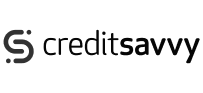 Credit Savvy - Senior Digital Marketing Manager
Fast growing Fintech, part of x15ventures
End-to-end Marketing responsibility
Drive acquisition and engagement for over 1-Million CS members
Your Team:
Launched in March 2015, Credit Savvy is a fintech business that provides over 1-Million Australian consumers with free access to their credit score & credit file information. As a part of CBA's x15ventures, it is our mission to help everyday Australians understand credit better and to help them find a better deal on their finances and improve their financial wellbeing.
After experiencing rapid growth, Credit Savvy is on the lookout for a talented, enthusiastic Senior Digital Marketer to join our small, passionate team based in Sydney. The role will work closely with the Managing Director, Sales, and Product Leads to further grow and engage the user base, helping to amplify the Credit Savvy brand, maximise acquisition, engagement, and customer lifetime value. Whilst maintaining our strong NPS, you will have plenty of opportunity to make your mark and work across a range of initiatives.
Your Role:
Reporting to the Credit Savvy Managing Director, you will be responsible for setting and driving the Marketing strategy across Credit Savvy, including managing and implementing the paid, owned and earned digital activities to build our brand, drive acquisition and increase member engagement.
Your responsibilities will be as follows but not limited to:
Help set and manage the Marketing strategy
Own and manage the marketing budget allocation with an eye for ROI results
Digital and paid social: lead development and execution of marketing initiatives to increase brand awareness, support acquisition and member engagement objectives
Content and social media, Email and Mobile App marketing
Conversion optimisation: Implement initiatives to increase conversion rates for user acquisition, on-boarding and online revenue
Partnership marketing: Work closely with internal Sales & Partnership team to deliver against commercial partnership objectives & external stakeholders to collaborate on specific marketing activities
Drive new product launches: Help shape our product-positioning and build sophisticated go-to-market launch strategies for upcoming products & features
Work closely with our media agencies to design, develop and execute end-to-end data driven, consumer insight led strategies, media plans and campaigns, incorporating a robust test & learn methodology

We're interested in hearing from people who have:
A degree qualified marketer with 5+ years of experience in a digital marketing role
'Startup' mindset – fast learner, flexible, a positive and can-do attitude, able to take on tasks big and small, and work to goals and deadlines
Strong customer-centric approach – you are always thinking about how our customers interact with the brand
Experience across acquisition, activation and engagement programs, content management, social media management, email marketing, mobile app marketing, customer remarketing and segmentation
Experience generating quality content across multiple mediums e.g. blog, app, social media, social influencers, email
Deep understanding of User Experience, SEO, Content, Partnerships, PPC, Social Media, PR & Communication best practices
Experience developing strategies and business cases
Proficiency with data and analytics leading to actionable insights
Experience with creative applications (Adobe, Canva) and email platforms (Mailchimp) well regarded

You can expect a fast-paced, collaborative, and informal start-up culture where you get every opportunity to shine and drive our brand to new heights. If this sounds like you please APPLY NOW!